This section is a small photo album from bands I have played in.
The bands scan many decades, dating back into the 1970s
And leading foward to 2006
Third Rail
This was my first band. Tommy and I where in 9th or 10th grade when we started Third Rail. We heard Vinny and Mike playing Deep Purple from Tommy's house so we walked towards the music. Next thing ya know we have a rockin band. From what I remember we played Deep Purple, Alice Cooper, J. Geils Band among others. Big thanks to Tom for sending this awesome photo
Third Rail 1974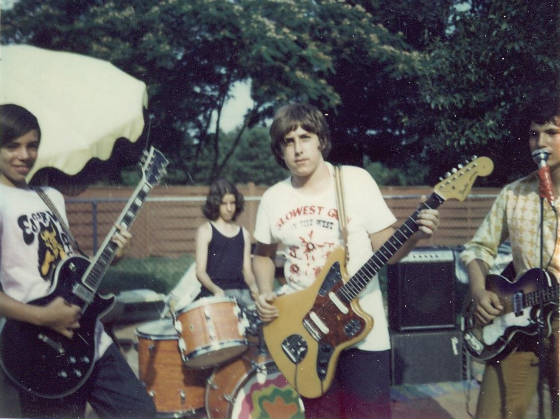 Larry, Mike, Tom, Vinny - Third Rail - 1974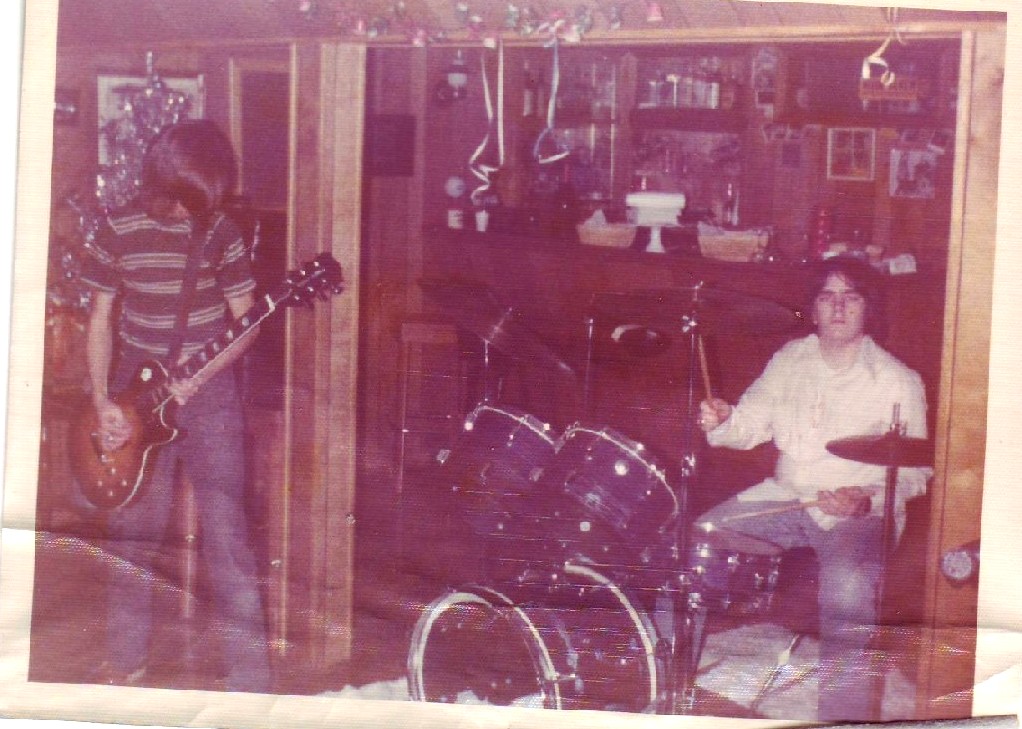 Larry and Danny - More Third Rail Mk II 1974/75
Star Trooper
Star Trooper was a band I joined while I was still in High School
In this band I was 17 Playing for only 3 years
This band played in local bars as well
We played music by bands such as
Sweet, Thin Lizzy, Kiss, Rush,
Led Zeppelin, and Black Sabbath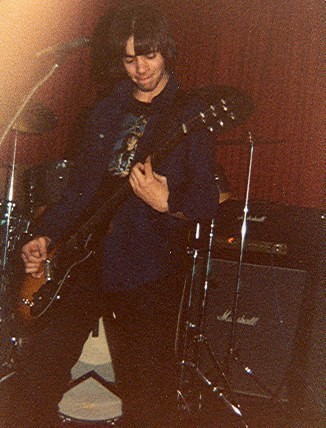 Star Trooper - 1977 - Gibson Melody Maker - 200w Marshall Plexi w 1974 4x12 Cabinet
Larry Star Trooper - 1977
Resserextion
Resserextion was another High School band I played in
We stayed together a few years
Just a bunch of High School buddies
Who liked to party and rock and roll
We mostly played
Rush, Led Zeppelin, and Black Sabbath
We also began playing originals in this band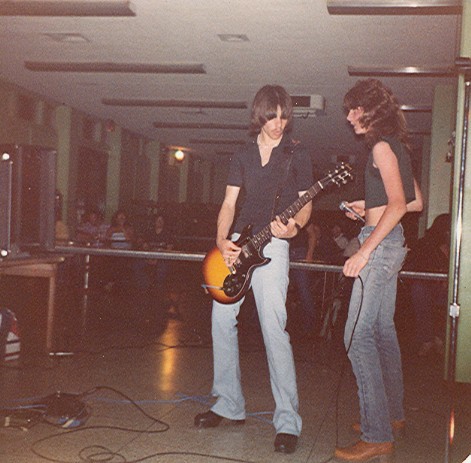 Charlie and Larry - Resserextion 1978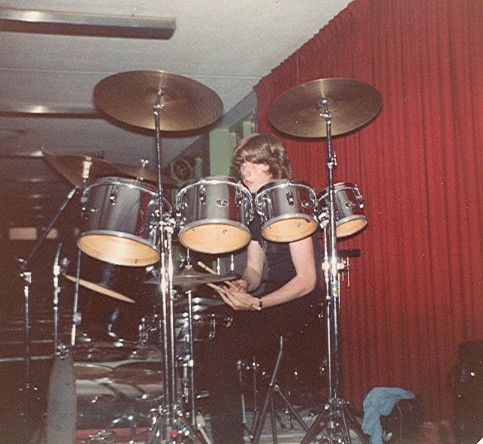 Ray Resserextion - 1978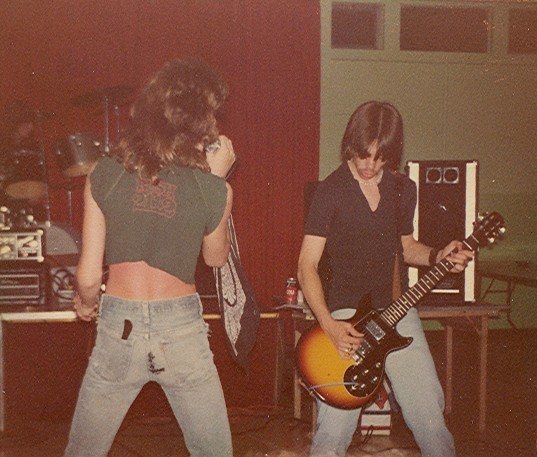 Charlie and Larry Resserextion 1978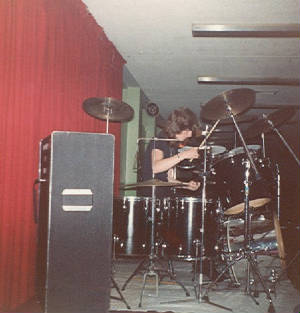 Ray - Ressurextion - 1978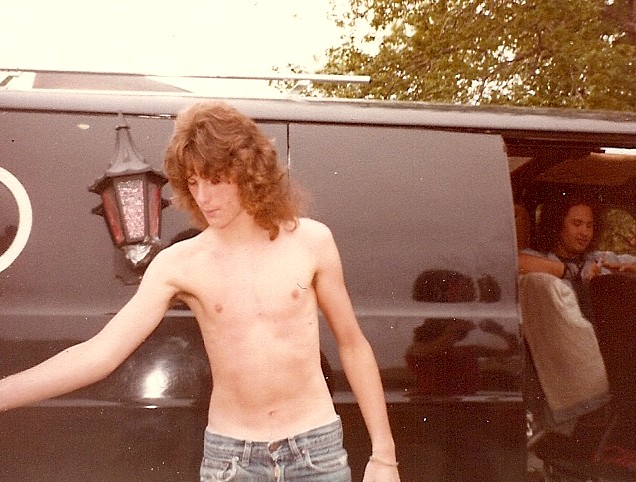 Charlie - Jimmy - 70s Boogie Van, a classic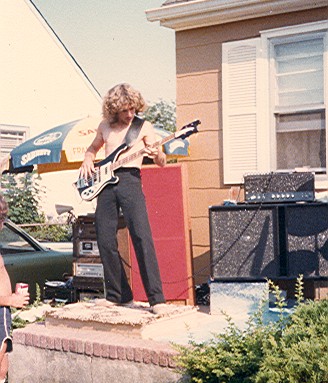 Mike Resserextion - 1979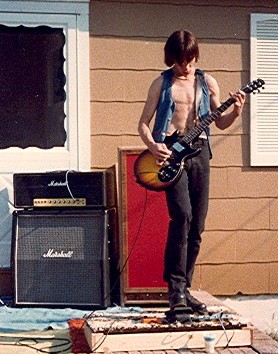 Larry Resserextion 1979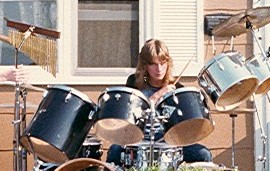 Ray - Ressurextion -1979
Heaven
Heaven was band that was formed out of the ashes
of Resserextion. We formed around 1980
Just in time for the NWOBHM
New Wave Of British Heavy Metal
We covered acts such as
Angel, Led Zeppelin, Blizzard of Ozz, Rush
Black Sabbath, Iron Maiden, Angel Witch, Fist
Def Leppard and Saxton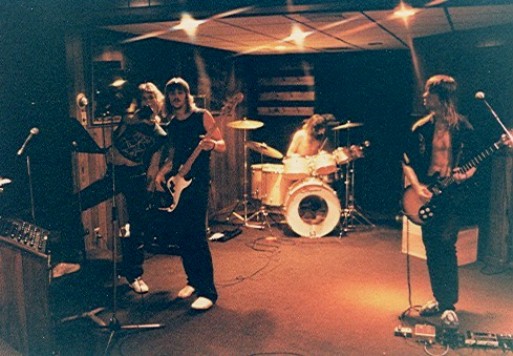 Charlie Joe Larry and Larry - Heaven - 1981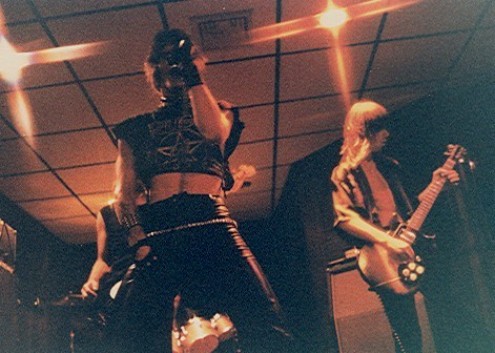 Charlie and Larry Heaven - 1981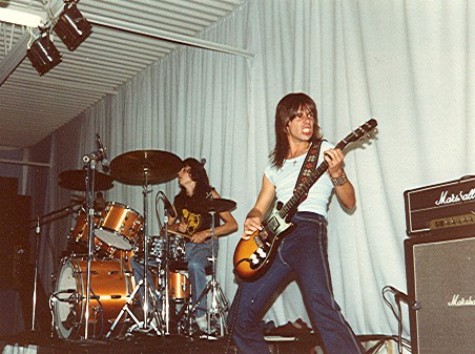 Larry and Larry Heaven - 1981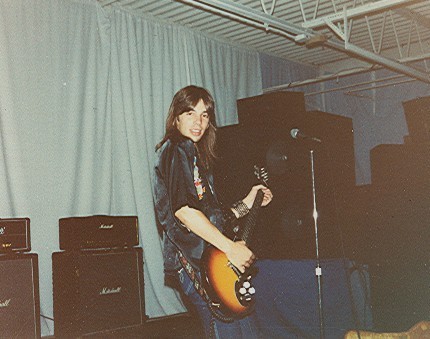 Larry Heaven - 1981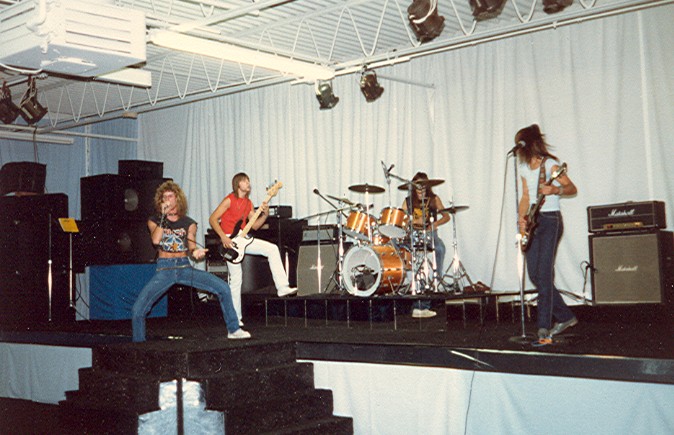 Heaven - Charlie Joe Larry and Larry - 1981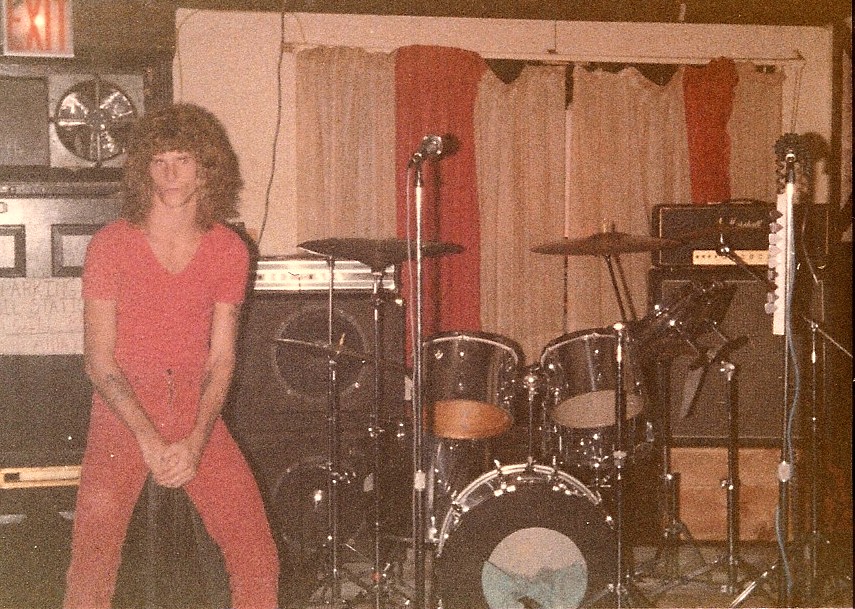 Charlie - Dr. Shays - 1981
Teazer
Teazer was a band that Resserextion played with
I kept in touch with the guys
and joined Teazer around 1982
After a few lineup changes
Teazer would later become
Knight Wolfe
Teazer played originals with a few covers
here and there
Mostly Aerosmith and Van Halen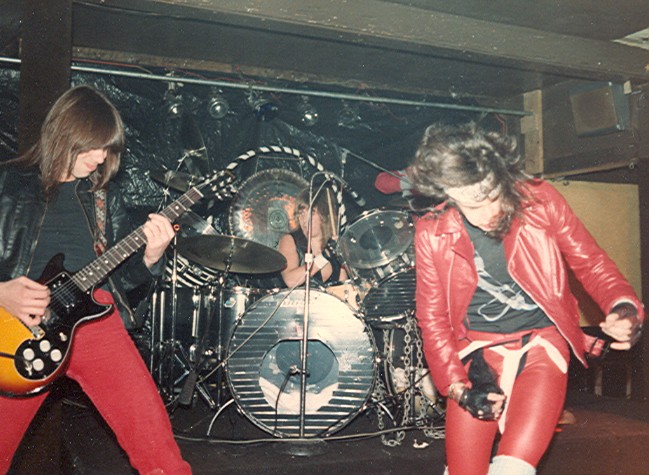 Larry Glen and Louie Teazer - 1982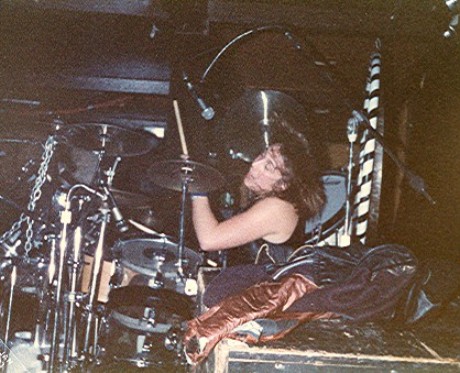 Glen Teazer - 1982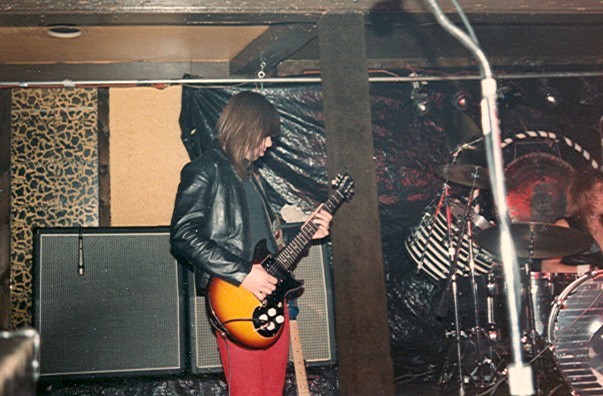 Larry Teazer - 1982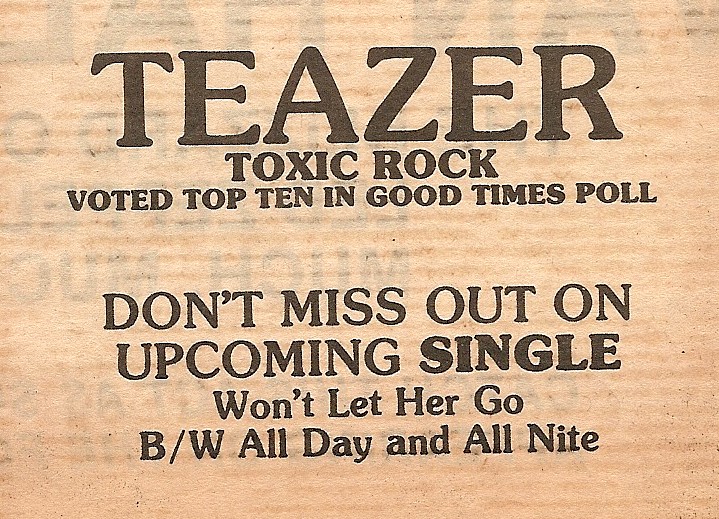 Teazer - single add - 1982
At this point Teazer went through some changes
When all the dust cleared
Glen, Chris, and Larry where left standing as
Knight Wolfe
Mirror'ed Image
This was a band that played music of the day as well as some classic's
We formed around 1995 just after the "Grundge" craze
Bands like: Areosmith, ZZ Top, Ozzy, Bush, Pearl Jam, Green Day, STP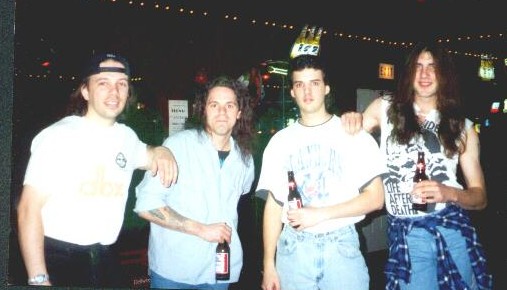 Mirror'ed Image - Larry Harry Mike Brian - 1996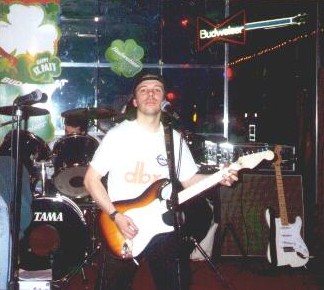 Larry - Mirror'ed Image - 1996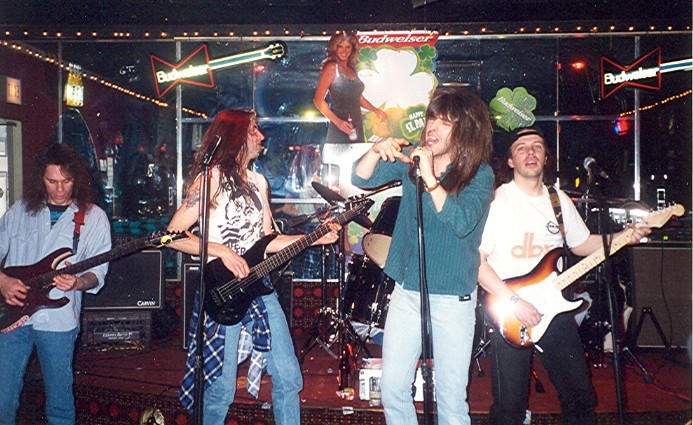 Harry Brian Tommy Larry - Mirror'ed Image - 1996
Switch 65
Switch 65 was a band formed around 2000
We played mostly current rock music of the early 2000 era
Melissa Etheridge, Jewl, Live, Cheryl Crow, Alanis Morissette
Matchbox 20, Dishwalla, Neil Young, Bob Dylan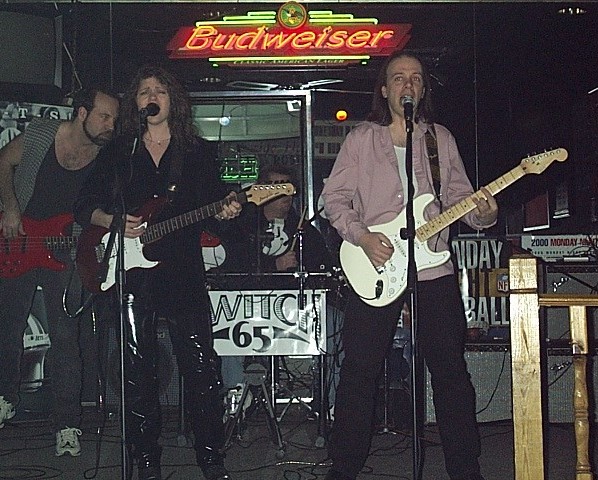 Switch 65 - Joe Jannine, Doug, Larry - 2000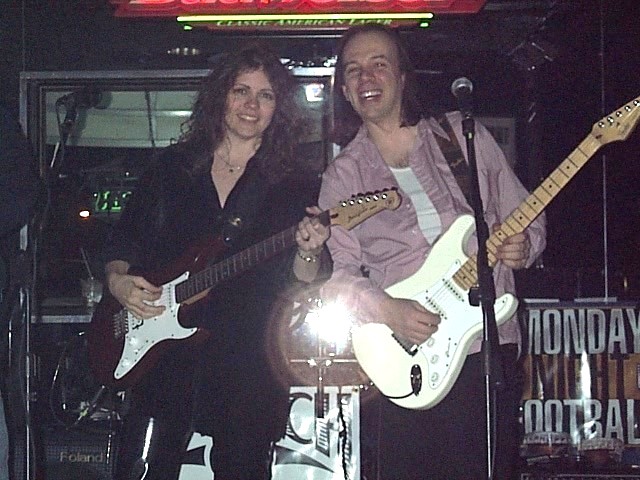 Jannine Larry - Switch 65 - 2000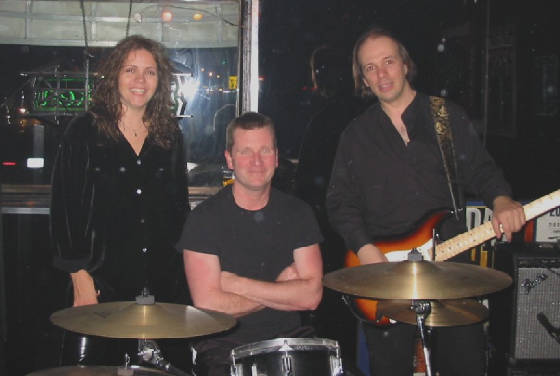 Jannine Ray Larry - Switch 65 mk II - 2001
In 2002 Rain of Fire was formed
Rain of Fire
A classic rock band
We played some of the best classic rock around
Neil Young, Elton John, The Doors, Cream
Golden Earing, U2, Jimi Hendrix, ZZ Top
AD DC, Robin Trower, Black Sabbath,
Judas Priest, Sammy Hagar, Bob Segar,
The Who, Humble Pie, Grand Funk,
And Led Zeppelin

Click here to visit the Official Rain of Fire website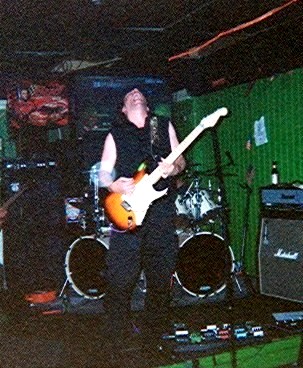 Larry - Rain of Fire - Mr Beerys - 2004
Steve Ray and Larry
We got together for a party for Ray's sister
Didn't practice, or have a set list
We just started calling songs out
If we knew it, we played it
We did 2 sets of about 12 songs each
What a blast we had!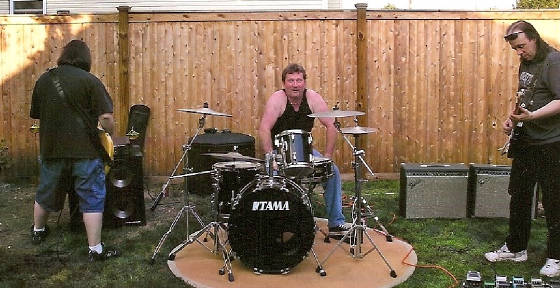 Steve, Ray, Larry - 2006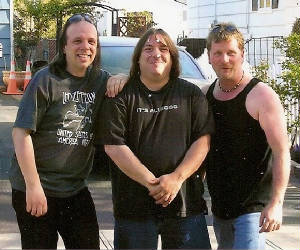 Larry, Steve, Ray - 2006