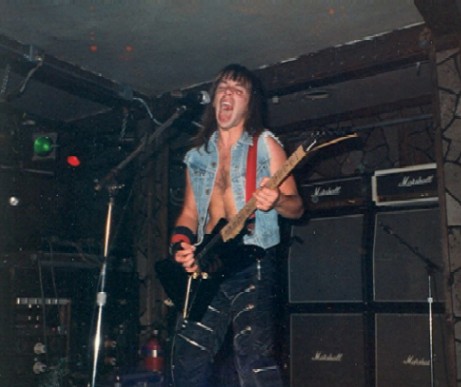 Knigt Wolfe - 1983
Back in the early 1980s two of my buddies and I got tired of jumping from band to band. After another failed band we decided to form a band that would not quit, no matter what happened. First we started with whom was going to be in this band. To keep it to the minimum we decided on Bass, Guitar, and Drums. That was Me - Guitar, Bass, Vocals, Chris - Guitar, Bass, and Glen - Drums, Vocals. With the lineup set all we needed to do was practice, and come up with some songs of our own. I wrote a few songs real quick, and booked some recording studio time, this was March of 1984. We recorded 5 songs
Lost Angel lyrics
Fever
Your Loss Or Mine lyrics
Changes lyrics
Gang Fighter lyrics
We then started out getting gigs and looking for a record deal, needless to say the deal never did happen. So we just kept booking gigs wherever they would let us play. Along the way we through in more originals, and some copies, stuff like: Scorpions, Dokken, Van Halen, Ozzy, and other popular music of the day. We did this for about 3 years. I got tired of doing club gigs, so sometime in 1987 I quit. I had enough of the Club Owners, the driving all night, and no record deal in sight. Chris and Glen tried to keep the band going, but after about 6 months, they called it a day too. Although we didn't hit the big-time, Knight Wolfe was a band that could have gone a long way if we had the right management. We also learned a lot about music, recording, how to and how not to do live shows. We also got to play for lots of people when it was going good. As the years pass, I look back on this time as a great learning experience, and a time where my guitar playing, song writing, and singing all came together
Knight Wolfe
Forever Rockin !

Kight Wolfe
Originals:

Give'em Hell
Lost Angel
Strike Against Time
The Path
Remember Me
Shadows
Rich Girl
Changes
Your Loss Or Mine
Fever
Gang Fighter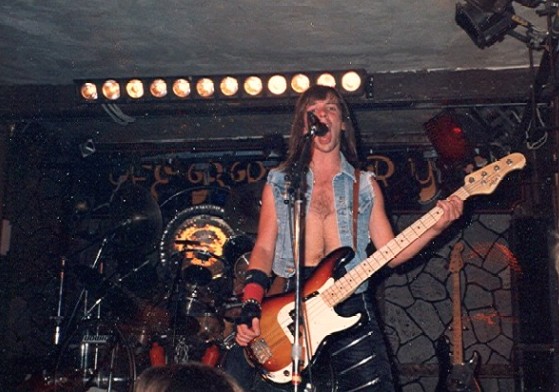 Rockin out on Bass - 1983
Back in 1985 Knight Wolfe did a show with some of the hottest
bands of the era. This show was at L' Mours in Queens.
The show was a 4th of July concert, with lots of bands playing all day
Some of the bigger bands, that is the bands I can remember were

Savatage
Keel
Loudness
Knight Wolfe went on prior to Savatage.
From what I remember, this was the largest crowd we ever played to.
I'm guessing about 2,000 or more. We did the entire show, with the bombs, fire extinguishers, and flash pods. We also brought out all the Marshall's and Bass Amps. The PA was the biggest PA I had ever seen in a club. Stacks and stacks of speaker bins. The monitor system was bigger and louder then most PA's we had used too. L' Mours had one of the biggest stages of any club, so all the equipment looked great. The show rocked form start to end.


Performing with acts that had major backing and record deals was a great experience. They treated us as peers, even though we didn't have a record deal or major management. We had played 100s of shows before, but this was Knight Wolfe's shining achievement as a band. Playing the songs we wrote for thousands of people, along side some of the biggest rock acts of the 1980s. What a rush.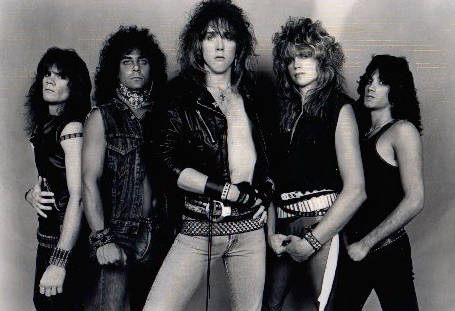 Keel
As you can tell from the photos
Knight Wolfe where proud users of :
Marshall Amps
Gallen Kruger Bass Amps
Charvel guitars
Gibson guitars
Ludwig Drums
Jack Daniels
Budwiser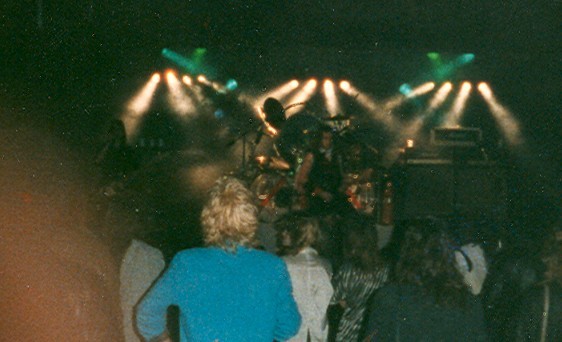 Knight Wolfe @ L' Mours Queens, NY 1984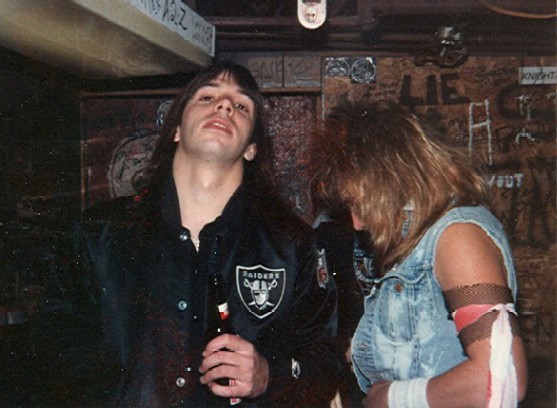 Glen - Larry - Cheers - back stage - 1985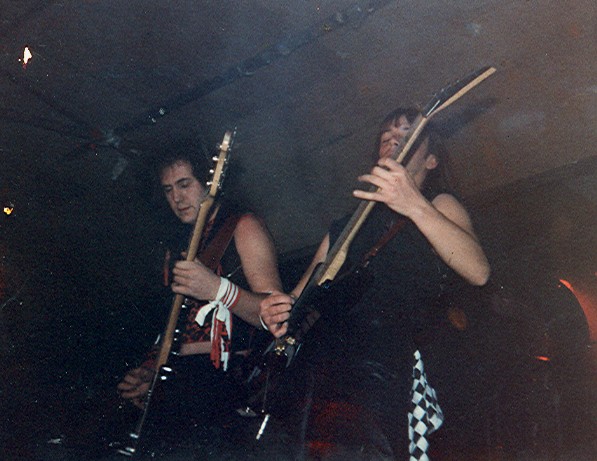 Chris - Larry - Cheers - Long Island, NY 1985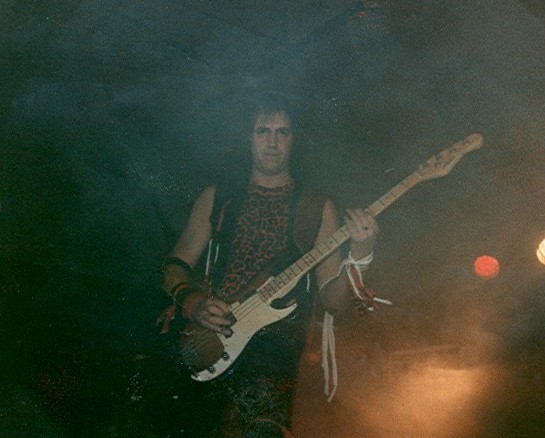 Chris - Knight Wolfe - 1985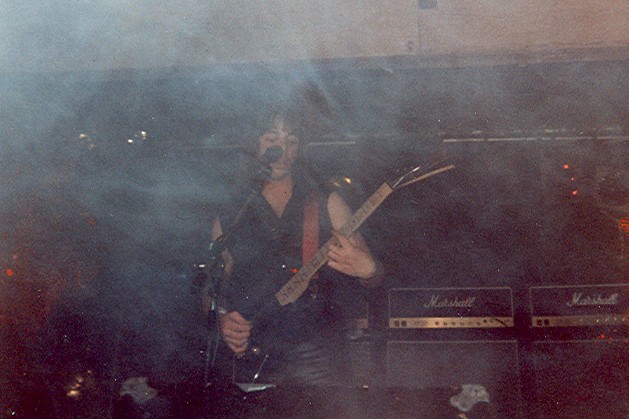 Rockin with Knight Wolfe - 1985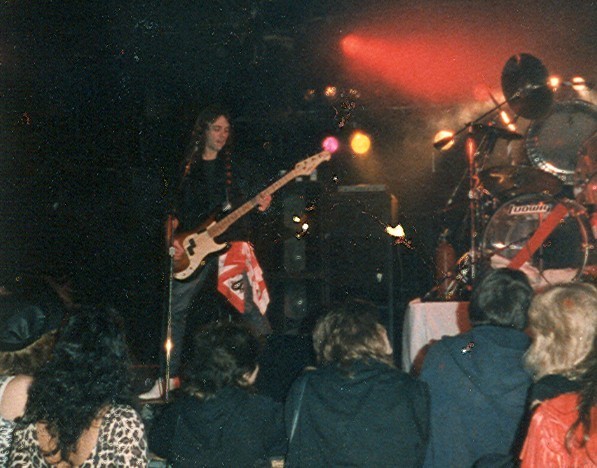 Pyro's where always on hand with Knight Wolfe - 1986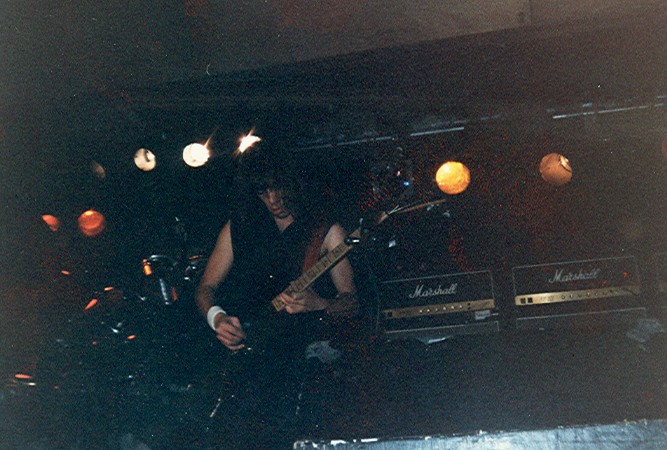 Charvel's and Marshall's what an amazing sound - Knight Wolfe - 1985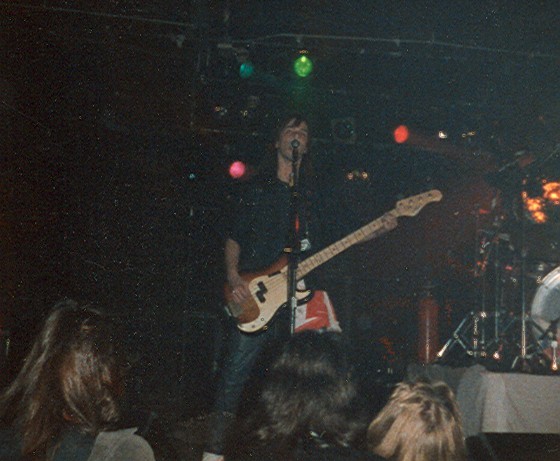 One more from the great L' Mours - 1986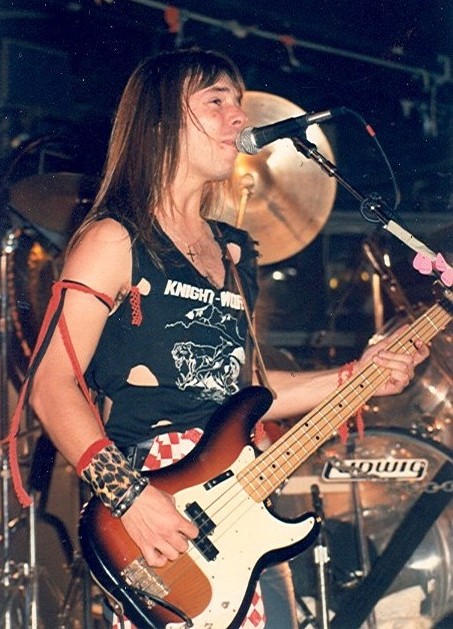 L'Mours, Queens - 1986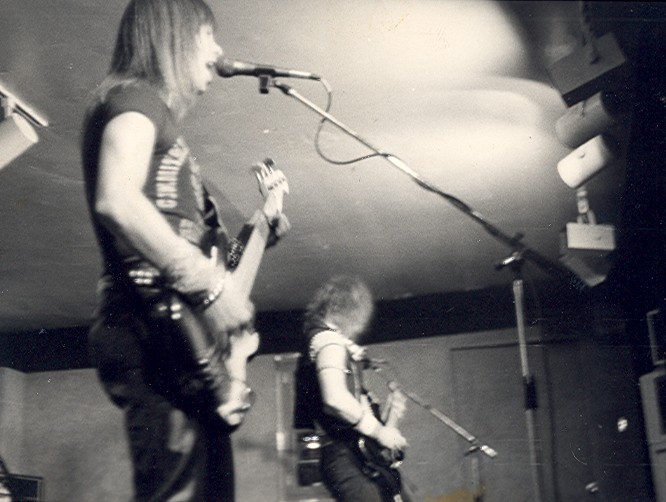 Larry and Chris - Knight Wolfe rehersals - 1984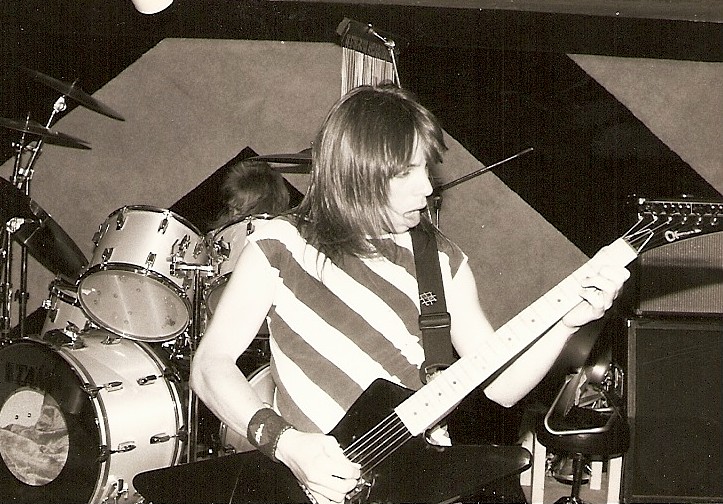 Glen - Larry - Knight Wolfe rehersals - 1984
Knight Wolfe
Set List
1983-1987
Givem Hell
Strike Against Time
Born To Be Wild - Roit
Sin City - ACDC
Lost Angel
Restless and Wild - Accept
The Path
Ain't Talkin Bout Love - Van Halen
Remember Me
American Band - Grand Funk
Rich Girl
You Keep Me Hangin On - The Rods
Shadows
Changes
Your Loss Or Mine
Fever
Tush - ZZ Top
The Zoo - Scorpians
Paranoid - Black Sabbath
Crazy Train - Ozzy
Gang Fighter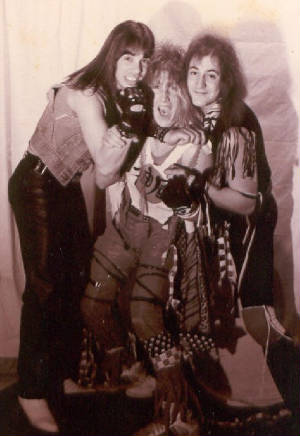 Larry - Glen - Chris - Knight Wolfe - 1985